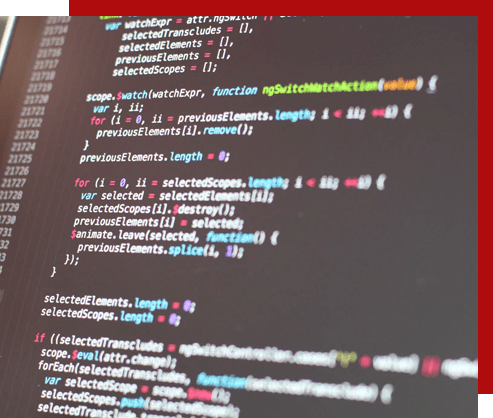 Golpik Delivers Affordable and Innovate Hybris Solutions
By the time, e-Businesses acquire Golpik's effective and efficient Hybris solutions; they experience significant growth and ease of targeting specific customer-baseline. Similarly, it's easy to optimize business using different customer interaction channels i.e. smartphones, tablets and so much more.
Golpik has a team of talented and well-trained Hybris developers to mitigate complexities to integrate cost-effective solutions to either existing infrastructure or it can help you customize natively implemented structure.
Long story short: We take advantage of Hybris due to its modular structure and industry standards to beef up performance of web stores and ecommerce websites of our clients worldwide. Most importantly, it makes your product content
Why We Recommend you Hybris for eCommerce Web Development?
We, at Golpik, always suggest better solutions. Therefore, we recommend Hybris to our clients because it's the best eCommerce platform with hi-end integrated functionalities to ease up operations of your online business.
Hybris is the only omni-channel solution.
It is built on open and modular channel to cater online-selling needs of an eCommerce brand.
It is built on open and modular channel to cater online-selling needs of an eCommerce brand.
It is built to optimize high traffic and transactions.
It speeds up development and data-modeling.
It is equipped with muti-lingual, mult-site and multi-currencies capabilities.
Hybris uses Standard-based technology.
Promote your Success Story with Hybris Website Development
At Golpik, we have a pool of versatile Hybris developers to help you create and promote your brand's success story. That's why; we just don't offer Hybris website development services; we make dreams and create realities using disruptive technologies.